Secure Your World with Cancom Security Guard Services. 
In a rapidly changing world, safety and security are paramount for individuals and businesses to thrive and prosper.
At Cancom Security, we understand the evolving threats and risks that surround you. Our mission is to provide reliable and tailored solutions, empowering you to focus on the seamless operation of your endeavours.
Why Choose Cancom Security?
With an unrivalled track record in delivering customised security solutions, Cancom Security has earned the trust of clients from diverse industries, both big and small. Our success is grounded in:
Stringent Employee Screening: We pride ourselves on employing only the most reliable and skilled professionals who are thoroughly vetted to ensure your safety.
Sophisticated Training Programs: Our dedicated team undergoes rigorous training to stay at the forefront of security practices, ensuring you receive unmatched protection.
Exceptional Customer Service: Our commitment to delivering outstanding customer service is unwavering. We are here for you, 24/7.
At Cancom Security, we offer a wide array of security services to address your unique needs:
Uniformed Security: Access control, concierge services, perimeter security, and static guards.
Secure TraxTM: Optimize your security with our cutting-edge security management system.
RISK360TM: Incident reporting and analysis for proactive risk management.
Detainee Transportation: Secure and safe transportation services.
Elite Protection Professional: High-level security for special requirements.
Emergency Preparedness: Stay prepared for any situation with our tailored plans.
Investigations: Uncover the truth with our expert investigative services.
Ethics Line: Confidential reporting for ethical concerns.
Events Management: Comprehensive security solutions for events of all sizes.
Executive Protection: Protecting executives with utmost precision and care.
Incident Response Centre Management: Swift and efficient response to security incidents.
Key Holding: Trust us with your key holding needs.
Labour Disruption Management: Manage security during labor disputes effectively.
Loss Prevention: Minimize losses and safeguard your assets.
Patrols: Regular patrols to maintain a secure environment.
Remote Monitoring: Advanced technology for remote security monitoring
Secure Response: Quick and reliable alarm response services.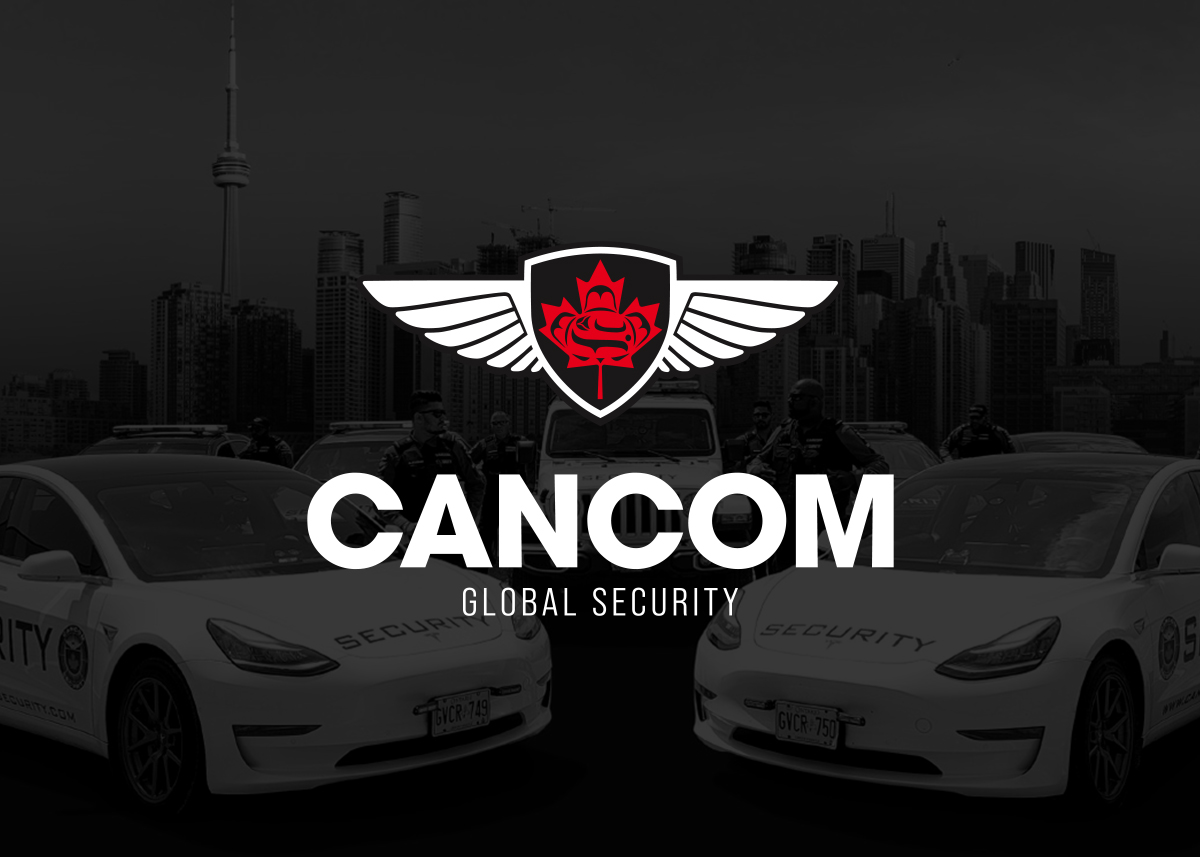 DISCOVER THE OPPORTUNITIES IN SECURITY GUARD SERVICES
At Cancom Security, we turn challenges into opportunities. Let us partner with you to enhance your safety and security, enabling you to focus on growth and success.
Take the First Step