As a property manager, safety should be one of your highest priorities.
Keeping your people, property, possessions and/or proprietary information safe from those who would do them harm requires that you always have a watchful presence on the premises. Security guards can be an invaluable security solution for your business.

When you hire security guards from a Cancom Security you can expect:
Security guards who are highly trained and experienced in deterring crime and protecting property
Security guards who are licensed and insured
Security guards who will work diligently to keep your property safe
Different situations call for different levels of response. Fortunately, our private security guard services can be customized to meet your requirements in practically any circumstance. Some examples of how we can help include: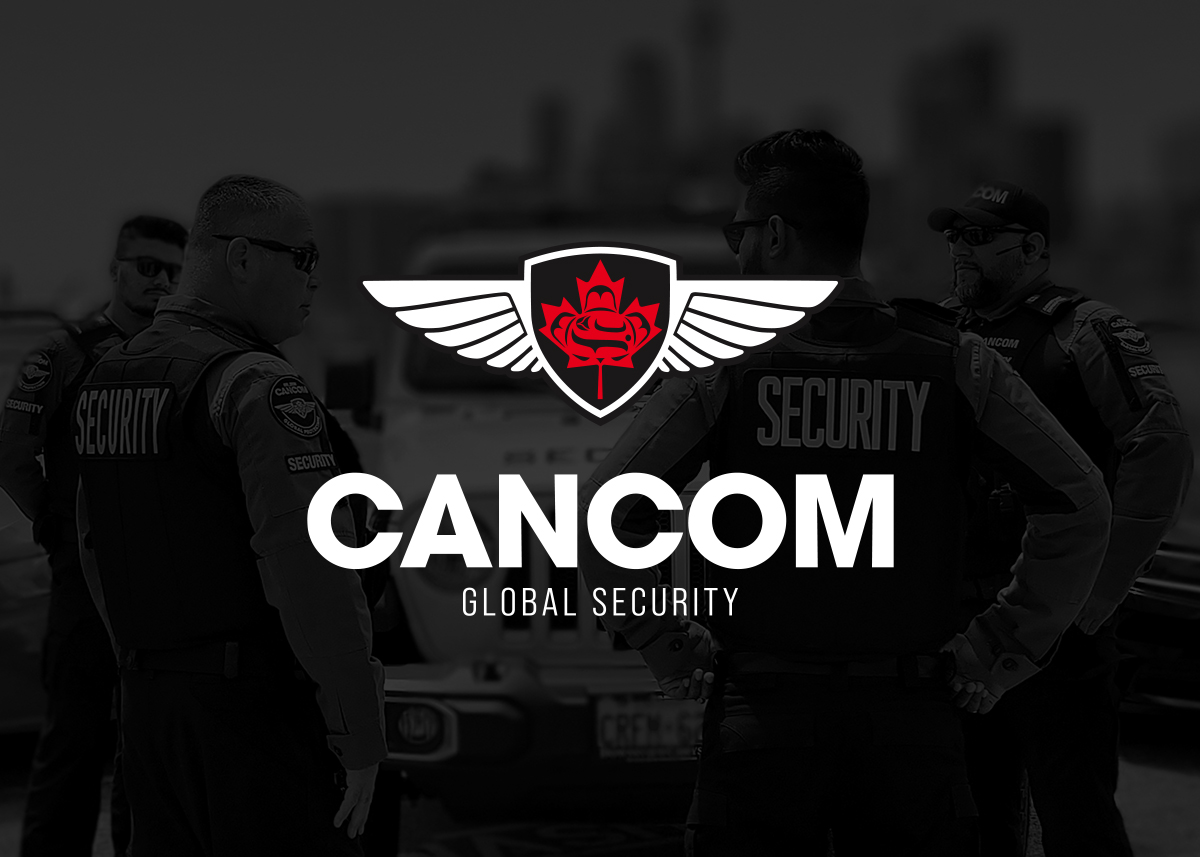 WHERE SECURITY MATTERS MOST
Here are some examples of venues and situations in which having on-site guards for security could make a tremendous difference for public safety and protecting your assets:
COMMUNITY AND CORPORATE EVENTS
When large groups of people gather, there's a greater chance that something dangerous could happen. The need for protection is even greater when VIPs are present.
CONDOS
High-density residential facilities need someone to keep people and property safe. We have the expertise to deliver peace of mind.
CONSTRUCTION SITES
Thanks to the presence of valuable materials and long periods of inactivity overnight, construction sites are a high-value target for thieves and vandals. Having someone to watch over them could help prevent a majority of incidents.
EDUCATIONAL FACILITIES
Whether a preschool or university campus, educators and students need to feel safe before they can concentrate on the curriculum. We have extensive experience in this regard.
GOVERNMENT FACILITIES
Safeguarding public property is a high priority, which is why it can be extremely helpful to have our expertise on the premises. We have served in multiple capacities for a wide range of government buildings.
HEALTH CARE FACILITIES
It should go without saying that hospitals and other health care buildings are highly sensitive environments. Our comprehensive services ensure patients and their personal information are kept safe at all times.
INDUSTRIAL COMPLEXES
Break-ins and other incidents can have a terrible impact on the operations of industrial facilities. That's why we offer total protection for factories, processing plants and other types of facilities.
MALLS AND OTHER RETAIL VENUES
Shoplifting, loitering and theft can run rampant in a retail setting without the proper level of on-site security. Our professional guards do what is necessary to help shoppers enjoy their time on your property.
OFFICE TOWERS
Not only do office towers host people and expensive equipment, but also highly sensitive financial information and documents in many cases. We can ensure no unauthorized access takes place.
The security of energy and mining sites is critical for efficiency and public safety. We can provide the blanket protection these areas need.
UTILITIES
The integrity of the power grid depends on keeping critical sites safe from harm. Our security team can help safeguard these important locations.
STATIC ARMED GUARDS (ONTARIO ONLY
At Cancom, we have a team of expert security guards that are authorized and certified to handle firearms. They must complete an annual evaluation and certification. This service is only provided after a detailed analysis and written approval from the Chief Firearms Office of Ontario.
FOOT PATROL
When your employees and guests see uniformed guards patrolling the area, it can give them a sense of comfort knowing that someone is looking out for them. Regardless of the size and shape of your property, we can provide pros who will watch for signs of trouble and deal with it effectively.
MOBILE PATROL
Large campuses and communities require a wider scope of protection then would be possible on foot. That's why we also offer security patrols that can drive around your properties and help keep them safe.
ALARM RESPONSE
An alarm system may scare away some criminals but having professionals who can offer a rapid response ensures you gain the most benefit from it. We can react to an alarm on your property and make sure there are no further disturbances.
Not only can our personnel deter crime through their mere presence, but they also have the training to de-escalate serious situations if trouble arises. Additionally, our clients can count on us to deliver.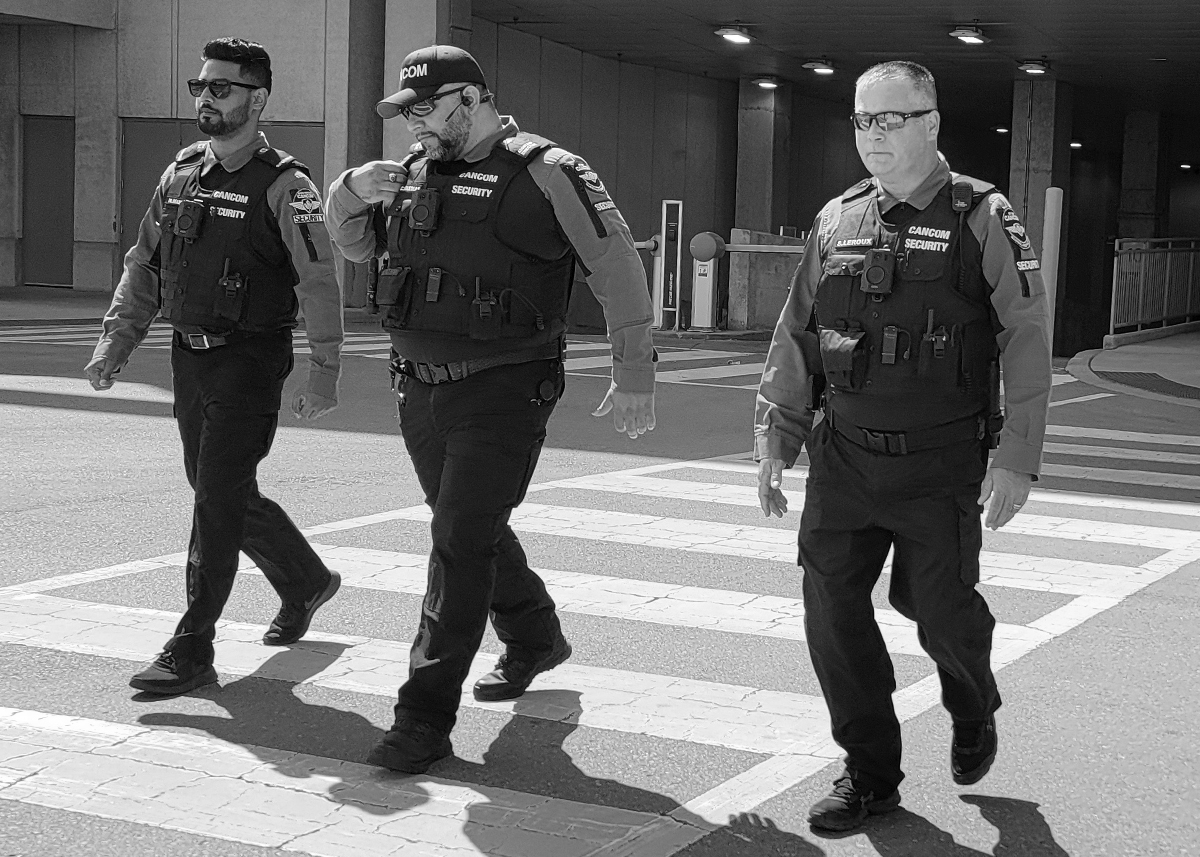 TRAINING
All our professionals are fully trained and qualified to handle any situation with an appropriate reaction.
PROFESSIONALISM
We pride ourselves on being able to offer our services in a manner that communicates respect and reliability — no matter what the circumstances.
VALUES
We are committed to discharging our duties with an emphasis on honesty, integrity and complete transparency.
To learn more about our services, get in touch with us today or get a quote.