Cancom Security sets the standard for video monitoring systems,  management, access control and video analytics, with a perfectly suited system for managing large and demanding installations.
The Enterprise framework can manage and monitor an unlimited number of cameras and devices, apply intelligent video analytics, and act as an integration platform for a variety of 3rd party systems. Built to handle enterprise level deployments, SecurOS Enterprise, comes with built-in Native Failure functionality, Microsoft Active Directory / LDAP integration, and has an extensive set of Cybersecurity features making it one of the most reliable and secure video monitoring systems and management platforms in the market today. SecurOS Enterprise supports all the features of the other 3 editions.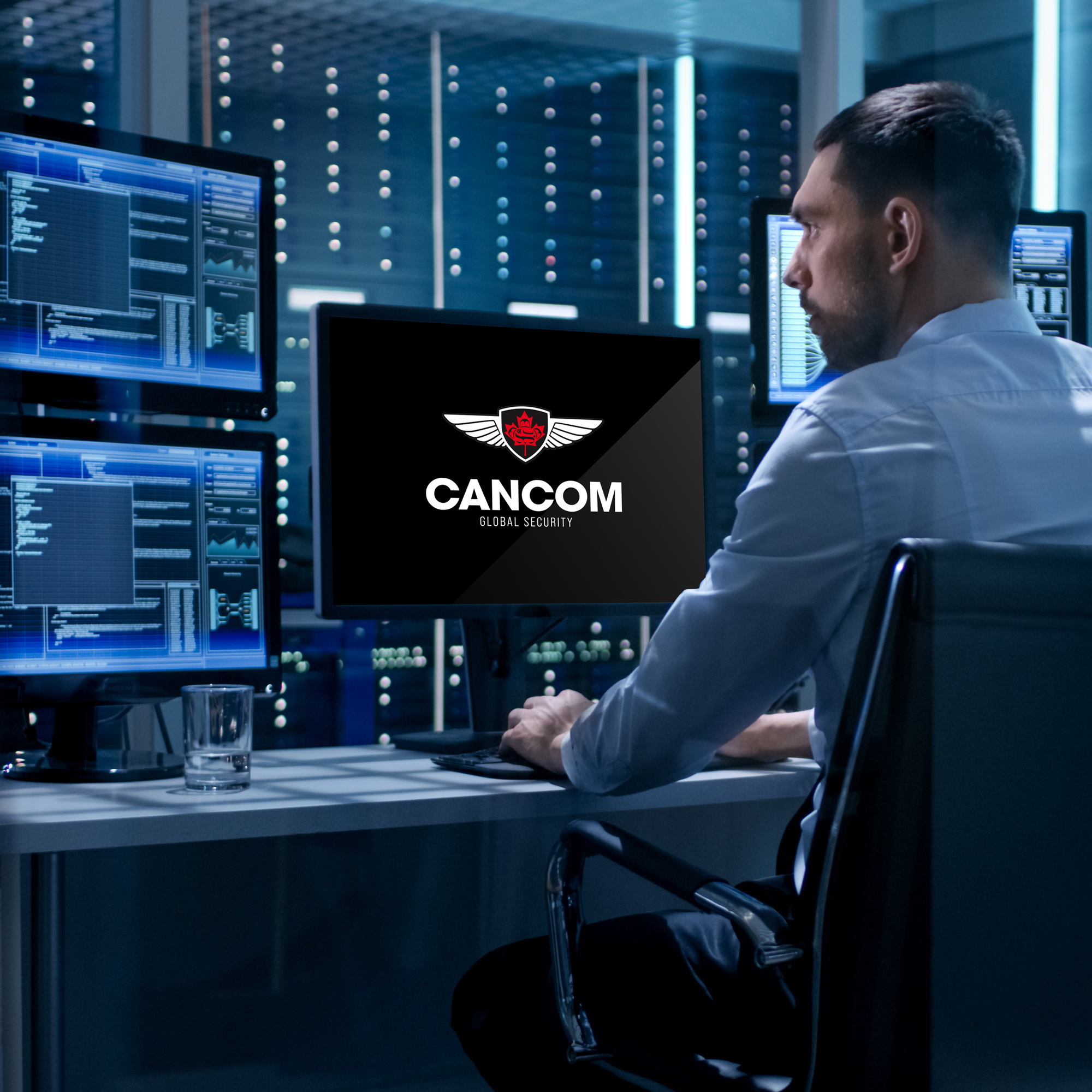 Unlimited Architecture 
Manages an unlimited number of cameras, servers, access control devices, and analytic modules. SecurOS Enterprise has no limits and can handle any network regardless of its size.
Analytics
Most popular analytics include License Plate Recognition, Facial Recognition, Container Number Recognition, Object Tracking / Unattended Object Detection, People Counting, etc. Project based custom analytics are available.

Hardware/Software Solutions
Enterprise supports all the ISS hardware/software solutions including license plate recognition camera kit, speeding violation camera kit, intersection violations solution, under vehicle surveillance system, and more.

Native Failover Cluster
SecurOS native Failover Cluster capabilities include: support of simple 2+1 (2 video servers + 1 failover server) to complex configurations, consisting of dozens of servers; failover of all ISS features including analytics modules; failover operation under 30 seconds; the ability to assign any SecurOS virtual video server to any physical server.
Interoperability
Enterprise is built as an open architecture platform that allows integration with third-party systems and devices providing operators with just one complete monitoring system. ISS provides an extensive API/SDK toolkit for easy third-party platform integration.

Event/Scenario Management
Program rules intelligently and dynamically in order to react to real-time events. SecurOS Enterprise provides a rules-based engine (scripting and macros) to create system automation for better event management capabilities.

Mobile View
You will have the capability to monitor video and control cameras on their mobile phones and tablets (iOS and Android™). Operators can easily access live video streams, playback video archive, monitor video analytics events and other types of alarms over Wi-Fi or 3G/4G/5G networks.

Extensive Device Support
Most mobile devices running iOS or Android are supported.

Secure Connection
Uses HTTPS for encrypted and secure connection.

Extended Feature Support
Includes great features such as multi camera playback, increase/decrease archive playback speeds, portrait / landscape viewing modes, alarms view, thumbnail previews, and more!